April Fools
It's April first and for many this means April Fools Day. I am not a fan of the joking-around-one-day-of-the-year type shenanigans that happen on this very day, but since I'm all about sex being fun, and I'm also not about having a podcast (sorry, this is not an April fools), I decided to do a three ways you can screw with your partner/s and still get screwed.
Buy a wig of similar length, or shorter, to that of your own hair and talk up a fake hair appointment you have for the following afternoon. Tell your partner you are thinking of changing your look and see what he or she says. Then, the following day, put on that  pink, or purple, wig..or whatever you choose, but make it wild. Outrageous. Then, walk in the door in your new do, and if possible, with a hot, Sandra Dee after the cigarettes/leather pants attitude and…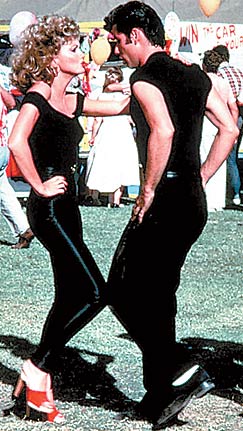 Email your partner a list of five things you thought you would never try, but may now be willing to explore. Our sexuality is fluid, and just because we said no once, twice or possibly thrice, doesn't mean we mean no forever. You can say you're willing to try things like "kiss for an hour" or "have anal sex." Let them be things you would really try, or at least consider, and open the door for sexploration.
Purchase or borrow set of handcuffs with keys and lock yourself to the bedframe. Then text your partner that you need his or her help and that you're "kind of" stuck. When they walk in the room, you're naked and cuffed to the bed. Show them where the key is, and tell them it would be more fun to keep the fact that you locked yourself up, under lock and key. Promise to have sex with them then and there if they keep your secret. (You can also try the reverse, and lock your partner up and release them only after they service you, or you service them).
Posted by
Jamye
| 0

comments