Brief Interlude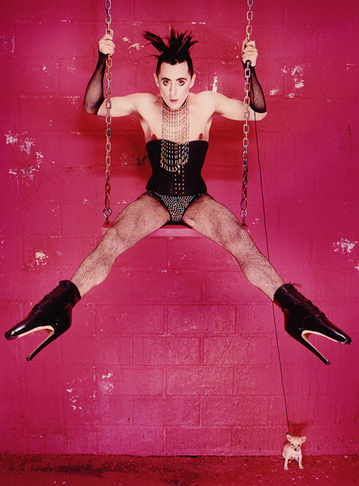 I interviewed Alan Cumming yesterday for Playgirl and although he was a little tired from the night before, he was absolutely delicious (how LA does that sound). I was so nervous, as in sweating and rapid heart beat nervous, and he was mellow, calm, down to earth and hysterical. I am totally in deep like with him, and I hope that our paths continue to cross somewhere in the East Village.
I'm not sure when the interview will come out but we talked about things like him being the last boy in his class to get pubes and that in high school his "girlfriend" thought she was pregnant because Alan fingered her in a closet. He is totally one of the coolest, most down to earth celebrities I have ever met. And yesterday he made my day.
Today, not so much fun. The subways are fucked up due to a police investigation, which always sounds safe and happy, and I arrived at work a bit later than I should have. And work I must, cause I have tons of shit to do. And yet, I'm sitting here blogging about nothing.
So, here's something more than nothing.
On June 11, Planned Parenthood of New York City and a broad coalition of organizations who support Real Sex Education will join together for a Day of Action that will demonstrate the power of pro-choice New York!
The Day of Action is an all-day, hands-on grassroots training that will give staff, interns and volunteers the skills they need to be effective grassroots activists. We will get trained and then hit the streets (and the phones) to raise awareness about the importance of Real Sex Education! This is a great opportunity for people to meet other activists and gain or polish their grassroots skills.
Who's gonna sign up?
Posted by jamye at May 25, 2021 11:52 AM