Virginity Matters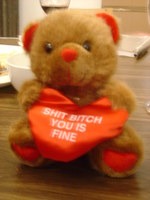 How important is losing your virginity?
Yes...I'm still on this topic...
Iíve been thinking about something I havenít thought about in a very long time. Ironically, when I used to think about it, long before it ever happened, I thought about it all the time. On airplanes Iíd pray that they wouldnít crash so that I didnít die with it intact. But now, 15 years later, itís never really on my mind. Until last week, when I finally got around to renting the movie, ďThe 40 Year Old Virgin,Ē it had totally slipped my mind.
Read more @ Souldish.com...
Posted by jamye at February 17, 2021 10:14 AM