A night of firsts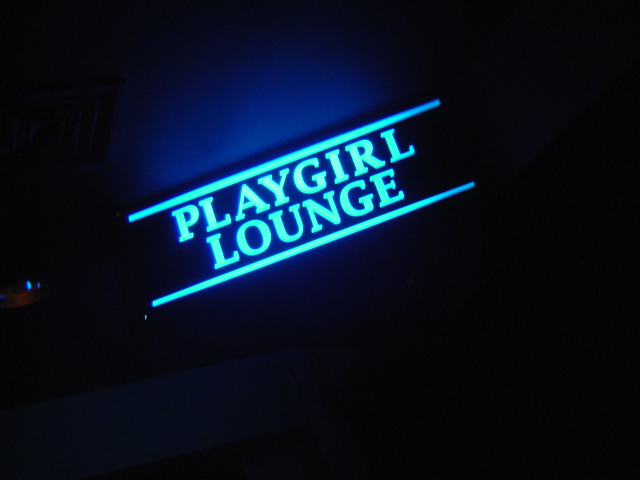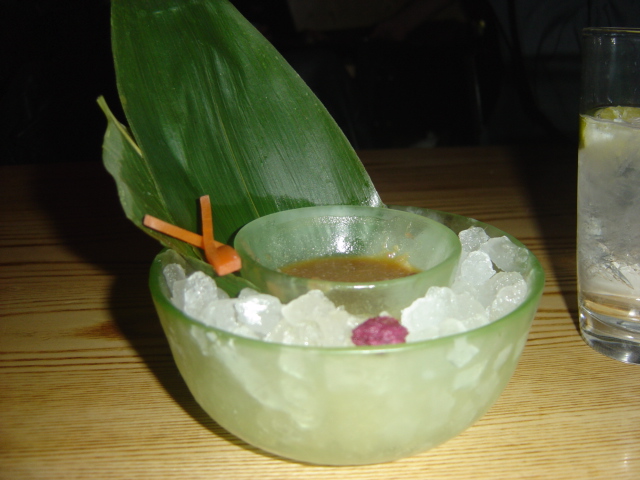 An empty plate from...
Nobu. The first time I've ever had what the waitress refers to as "A Nobu Experience." The first time I ever ate tuna, aside from the smashed up kind in a can, which I stopped eating when I was ten years old when I found out that tuna wasn't some strange crop grown in the garden. When I found out that tuna was, indeed, a fish- in my defense: my mother never said here's a tuna fish sandwich, she just said "do you want tuna?" I finally asked, "ma, what's tuna?" and then she said "it's a fish," I couldn't put it in my body any longer. It grossed me out cause I kept fish as pets and then I stopped eating anything aquatic. I still haven't tried a mussel or an oyster, I can't eat anything that looks like it looked when it was alive.
Last night was the first time I ever ate raw fish, and calamari without a lot of breading and a fine marinara sauce. It was the first time I ate caviar, which I still can't believe I ate. And apparently I was such a good sport. I just dove into the experience. I figured if someone was paying $100 for me to eat, I might as well try it all. The boys I was with were impressed.
Only thing is, this morning, my stomach isn't acting up, but it's letting me know that I've eaten some strange shit. I feel heavy. Unhungry, but still in an hour I'm meeting M. for breakfast. I couldn't do all of the sushi last night. Partially because it was the last course of an eight or nine course meal, and partially because it just looked too much like raw fish. It was my least favorite part of the meal, the plate pictured above being from one of my favorite parts. Raw tuna tartar with caviar on top. In a delicious sauce, and I mean magnifique, c'est ci bonne, ooh la la.
It was a good night of food and conversation. Our waitress Jennifer was adorable View image
and she even told us about a famous rock star she had sex with, and another one that she turned down sex with. We exchanged stories about how good rock stars are in bed (okay, I just wanted to make myself sound cooler than she did, but I've never slept with a rock star, well, not in the literal sense of the word), and we made reservations to redine at Nobu upon my return to Vegas in two and a half weeks. Which, right now, at this moment, seems like a lifetime away.
J. and V. ate with me, and we took some funny pictures of each of us enjoying our raw and seared food experience(s). And of course, I spent my day at the Playgirl Lounge getting ready for today's festivities. Which meant all I did yesterday was sit around and write or surf the web. I love wireless internet, it's probably my favorite invention since the vibrator.
Today I'm going to do some playful interviews with the boys of Playgirl. Some of them seem to have an IQ of your average goldfish, but they are all nice enough. Four of them are part of this thing I'm supposed to know about but have no idea about, it's called Hollywood Men. In fact, for one of them, that's about the only two words he really knows how to say, or at least what they mean.
Okay:
Tonight, if you happen to be in Vegas, stop by the Sapphire Club where ladies get in free and everyone drinks for free from 7-11PM. That's where I'll be. With a mic in hand. At least that's what I've been told. Savanna Samson will be there too. Some would argue that she's cuter than I am. I would argue that too. Plus, she's a porn star, something I have yet to become.
Posted by jamye at December 16, 2021 10:23 AM