Like Sands Through The Hourglass...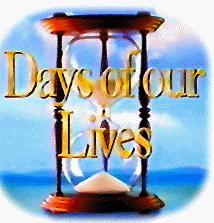 I just realized it's December 29th, as in two days before the end of 2004. The end of another year. Why, when we were children did years seem to last forever? I remember trips to the library, or the doctor, or from my old house to my new house (the next town over) seemingly taking hours to happen, and thinking how far apart everything was. Now, the years fly by before we wake up in the morning. In less time than it takes to shower, a year can end. Now everything is closer and more connected than I remember thinking it could ever be.
I overheard a wow, smack, this is life comment in the subway yesterday. Two women were talking, and one said to the other, "You can't take this life for granted. One minute you can be standing here, and the next minute you can be dead. Nobody should walk through life as if they have forever, because you don't know how long you have." I don't know if someone they loved had just died, or if they had simply decided to have a "death and dieing" conversation as part of their morning commute, but I was reminded.
We have today. Or this minute. Or right now, and then, we may have more time. It just depends how lucky we are.
And as the years are slipping through my hands, like sands through the hourglass, so are the days of our lives. Which happened to be the only soap I ever watched, and for my 13th birthday, my aunt and uncle flew me out to LA to visit them, and to (surprise) take me on the set of my favorite daytime soap.
They had been friends with John Aniston, yes, he has a very famous daughter who happens to be married to an actor with the intials BP, who plays and may still play Victor Kiriakis. We met him in his dressing room and he let me watch that day's filming, which was so cool, cause they filmed things two weeks in advance and now I knew more than my friends about what would happen to Jennifer and Frankie, Justin and Adrienne, and Victor. We also talked about his daughter, Jennifer, who at the time wasn't a very "successful" actress, and John was asking my uncle to help her get work. My uncle, was, at one time, a casting director. John said he was encouraging Jennifer to get out of acting. Good thing for her she didn't listen. I left the studio so happy to have my aunt and uncle, two of the coolest people I knew. And I got pictures with John and Wally Kurth (Justin) and went home and bragged to my friends.
Which was cool. Neither here nor there. I just feel like rambling, cause it's what I do anyway. Blah. Blah. Blah.
I have to go find a dress. I think I'm getting in to the actual AVN Awards Show, which means I must look sexy. I'm getting in because I'm going to write about it. Which should be easy. Too easy. Like most people who go to these things. Not that that's a bad thing. It's just a thing. Like life. Take it or leave it. But it is what it is.

Posted by jamye at December 29, 2021 10:47 AM