Oh my god...did I go to school with him?!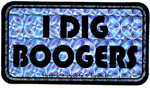 From the New York Post:
KID 'PERV' NAILED IN CYBER STING
By DAN KADISON (I know his mother by the way!)
October 19, 2021 -- A Manhattan attorney was busted in an Internet sex sting after attempting to meet someone he believed was a 13-year-old girl on Long Island, police said yesterday.
Steven J. Lever, 30, of East 21st Street, began an online relationship with an undercover male detective from the computer crimes section over the summer and was nabbed Sunday morning when he showed up at the Ronkonkoma Long Island Rail Road station to pick up the "girl," Suffolk County Sgt. John Cowie said.
Lever, an intellectual property and patent associate with Kirkland & Ellis LLP, started engaging the girl in a Yahoo! chat room in July under the screen name "MADCHA-TTER — and his talk gradually "became sexual in nature," Cowie said.
A few weeks ago, Lever began "trying to make arrangements to meet with her," said Cowie.
"His chats were extremely sexually explicit," said Cowie. "He talked with her about getting involved in a sexual relationship — sexual intercourse, oral sexual conduct."
Lever was charged with one count of first-degree attempted dissemination of indecent material to minors, a felony punishable by up to four years in jail.
Lever was arraigned yesterday in First District Court in Central Islip and released on a $2,500 cash bail.
With a large travel bag in tow, Lever attempted to slip out of his Quaker Ridge apartment complex, which is half a block away from the 13th Precinct.
"I have nothing to say," a shaking Lever told a Post photographer yesterday afternoon. "I am leaving on a long trip."
--------------------
Long trip my ass.
This is crazy!!! Crazy!!!!
I know him. I knew him. I went to an eighth grade dance with him. He was and is a dorky little Jewish Boy from Plainview, Long Island. I do recall however that the last time I saw him he looked a bit like Homer Simpson, and I remember telling one of my two friends that it was so sad. He had no hair. He had a beer belly, and when he was younger, if I remember properly, he also had a breathing problem. The kind that makes you want to puke - have you noticed how often I want to upchuck? -, the kind where you see the boogers solidified from one tiny ventricle on the roof of his nose. The kind of breathing problem where you want to scream "BLOW, DAMMIT, BLOW" but you it's not the right time or place. However, the best thing about the "Chandelier Johnny" is that they're generally easy to blow out of the nose, if you want to blow them out. And they fly pretty far. Sometimes farther they than should. Projectile snot. Like projectile vomit...only different.
So Steven J. Lever...I think I was at his bar mitzvah and he was at mine. One of the five boys who were brave enough to pretend to be friends with a dork like me. Speaking of which, most of you have probably heard me talk about this enough already, but tomorrow night, let's just say I've decided to do a "coming of age" type theme. My bat mitzvah dress will be making an appearance..but not in it's entirety.
Which reminds me..I have to go finish my project. It's got to be done in time for tomorrow night.
One Final Thought: Maybe if I had invited Steven Lever to my birthday party, he wouldn't have had to go to Ronkonkoma to meet a 13 year old girl!!! Maybe he would have realized, 13's just not a good age for a 30 year old man. Or maybe now, he can get the help he really needs. Maybe he should be seeing a therapist. I guess it just depends...
Steven Lever, what the fuck were you thinking?
Posted by jamye at October 21, 2021 01:50 PM