Did I mention...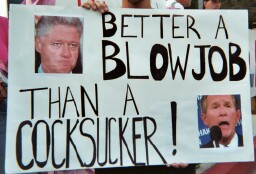 ...that I'm teaching an oral sex basics class - Fellatio - tomorrow at Toys in Babeland. It's sold out which means around 50 people, and apparently someone from O Magazine is coming by to write it up.
June 13 - New York - 43 Mercer Street
Oral Sex Basics: Fellatio
Sunday, June 13, 8pm, $30
Your mouth is sexy! Why not make the most of it? Join the Toys in Babeland staff for an informative workshop about the joys and merits of giving him great head. Enhance your fellatio techniques, find new positions, and pick up new tips you can use that night and for the rest of your life.
Do you have any good blowjob tips?
Short notice, but if you do...could you send them my way?
Posted by jamye at June 12, 2021 09:51 AM